RETREAT
THE POWER OF INNER SUCCESS
An international all-in-one retreat at CCA Mallorca
- A 5 day consciousness shift to awaken your success
22-27 September 2011
In a brandnew collaboration between coach Mika Heilmann and the Gallery Owners Jacob & Patricia Asbæk, you have the opportunity to awaken your energy and make a shift in consciousness at the beautiful Danish contemporary Center of Art, CCA Andratx and participate in a workshop that reconnects you with your energy, presence and your most important resource – your self!
Download brochure: THE POWER OF INNER SUCCESS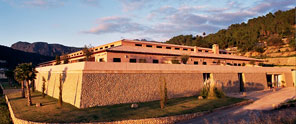 During the workshop you will:
Awaken to a shift in consciousness to one of power, peace and wellbeing
Step out of the limiting stories of the mind and discover the peace and presence of the now
Connect with your own inner voice and discover your next direction in life
Find your own DNA energy code and become a master at creating good energy
Create a vision based on your souls deepest desires and your inner foundation
During these 5 days you will be guided to make a shift in consciousness and master essential tools that will enable you to live a more authentic, joyful and rich life. At the same time you can enjoy the art exhibition at CCA, go for a walk in the mountains Tramuntana and experience authentic Mallorcinian food and wine tasting at the beautiful Island Mallorca.
An all-in-one experience to enrich your soul and wellbeing!
During the workshop you will be guided to:
Becoming present underneath all the noise form the mind and everyday activity with daily practice to still/quiet the mind
§ Through meditation and visualisation you begin to get a reference point from inside instead of the chatter of the mind – this will ensure authentic choices for the future
§ By being guided to stillness you begin to reconnect with all of your resources – this
will renew your energy and sense of power
§ By getting still you can actually hear where and what you want to manifest in life


Experience an assumption on your current satisfaction level in your life, through the tool of the life wheel which will give you a clear sense of direction in life
§ By getting the overall view of your current state you will be able to get clear on what
needs your attention and what is on track – this will ensure you use your focus and energy the right way
§ You will get a clear sense of how you use your mental intelligence and where you take
responsibility for your current reality – this can be a wake up call for future choices
§ You get clear on where you are right now in your life and where you want to be in the
future


Balancing your energy by tracking and discover what drains your energy and what brings you energy
§ Finding your DNA energy code is essential when you, for instance have to peak perform
to ensure you don´t burn out
§ By finding what brings you energy, you will be able to reload your own batteries
§ By using this knowledge you are able to live with selfcare on a high level and increase the
quality of life


Finding the stories of the mind and becoming aware of the choices and actions they birth
§ When you identify the limiting stories of the mind, you are able to step out of them
§ When you become conscious you always have a choice and regain the power of life
§ By not believing the limiting stories you gain energy, joy and the experience of
abundance


Reconnect with your inner foundation – your values, priorities in life and tools to protect the soul in a busy modern life
§ By getting crystal clear on your inner foundation you ensure that you work on the right
goals
§ When you listen and take choices aligning it with your inner foundation you experience
success and deep satisfaction
§ You will be able to make choices that are in alignment with who you really are



Create a vision map that will ensure your inner and outer success in a certain life area
§ A vision will be your life navigator that will ensure your direction in life
§ With a vision and goals to manifest it – you will know when to say no and when to say yes
§ A vision will inspire you to get up in the morning and step into your highest self
By participating in this retreat you will gain:

An all-in-one experience at the beautiful island Mallorca

Ability to manifest inner and outer success and juggle the balance between to-do and to-be

A shift in mind, energy and focus that will enrich your life

A workbook with tools for future needs and goals and a vision for a desired future

A clarity of mind, inner direction and the ability to make the right decisions in life
The workshop is based on cutting edge methods from coaching, psychology, modern spirituality and stress management tools.
About Mika Heilmann:
Life & Business Coach
Column writer
NLP Master Practitioner
Integrative Coach Professional, JFK University
Mika Heilmann is an internationally recognised coach, writer and teacher – known for her authentic being and remarkable results with true transformation. She is the CEO of her own company CREATE YOU and travels the globe with her lectures, workshops and retreats. She has trainings from Denmark and US and has found a niche in combining emotional work, with effective coaching tools and cutting edge knowledge of psychology and modern spirituality.
Testimonial from Mikas retreat in Denmark:
"Very impressive that you can work so deeply with yourself on such a short time. I have really gained a lot from this retreat and can warmly recommend others to give themselves the gift of transformation in such safe environment, that Mika creates. One clearly sense, that Mika works from her heart in a very professional way".
Anette Aggerbeck, journalist
About CCA
Contemporary Art Centre
Sa Coma – Andratx
Place to spend a day exploring art and nature
Located on the southside of the Tramontana Mountains only 30 min. from Palma, the CCA Andratx Centre is dedicated to the creation and exhibition of contemporary art. The CCA was founded in 2011 by Jacob and Patricia Asbæk. The 4.000 m2 building with a minimal but traditional style is perfectly integrated in the breathtaking natural scenery of it´s surroundings and is one of the largest centres of contemporary art in the Balearic Islands as well as in the rest of Europe.
Daily programme:
Quiet time/silent walk/meditation/visualisation/soft body work
Workshop – teachings by Mika Heilmann
Feedback and sharing in groups or one2one – learning by sharing
Experiences arranged on the Island Mallorca
Bring:
Notebook & pencils
Comfortable clothes for soft body work and shoes for walking in the mountains & swim suit if you want to use the pool at CCA
Your joyful spirit

The workshop will be led in English, but there is a Danish Assistant to help with translation or other needs if necessary.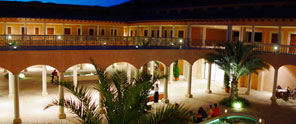 5 day programme:
Day 1:
Arrival at Puerto Andratx
Registration & acommodation
19.00 Dinner at Puerto Andratx
Day 2:
9.30 Transport to CCA
10.00 Retreat workshop
Intention for the retreat
Teachings by Mika Heilmann
13.30 Lunch at CCA
14.30 Retreat workshop
Teachings by Mika Heilmann
18.30 Dinner at CCA
21.00 Transport to the hotel
Day 3:
Transport to CCA
10.00 Retreat workshop
Teachings by Mika Heilmann
13.30 Lunch at CCA
14.30 Retreat workshop
Teachings by Mika Heilmann
Silent walk in the mountains
17.30 Transport to hotel
19.00 Transport to restaurant
19.30 Dinner at authentic Mallorcian reataurant
Day 4:
Transport to CCA
10.00 Retreat workshop
Teachings by Mika Heilmann
13.00 Lunch at CCA
14.00 Retreat workshop
Teachings by Mika Heilmann
17.00 Wine tasting at a castle
18.30 Transport Hotel
19.30 Transport to CCA
20.00 Last dinner at CCA
Day 5:
9.30 Transport to CCA
10.00 Retreat workshop – the finale
12.00 Transport to Palma
A day in Palma
18.00 Transport to the airport

REGISTRATION:
To registrer for the retreat pls send information with names and numbers of participants to Iben at CCA at iben@ccandratx.com and you will get further information on payment, invoices, policy etc.
PRICE:
1500 euro (11.000 DK) includes flight DK/Mallorca and hotel
775 euro ( 5.500 DK) if you attend from Mallorca
EARLY BIRD:
If you registrer before 1´st of April 2011 you will safe 100 euro (750 DK)
POLICY:
Deposit of 20% is non refundable due to airline tickets (2.200 DK)
All included:
The price includes a return ticket CPH/Mallorca, Hotel, Bus transport around the Island, experiences at the Island with food and wine tasting, a shopping trip to Palma, 3 meals per day, the workshop with Mika Heilmann, a workbook, a guided tour at CCA by Patricia Asbæk.
Right reserved to changes
Coach Mika Heilmann tlf. 28 58 29 30 | info@create-you.dk | Nyhedsbrev